PCW-05 Medium Kraft Paper Food Box With Window
The PCW-05 medium paper food box with window is the good alternative to plastic sushi tray. Not only for sushi but also for dessert, cake, salad packaging. The paper is with PE coating that can make structure stronger and water and oil proof.
Material: Paper (with outside & inner PE coating), PE film window
Usage: Sushi, cake, dessert, salad food packaging
Temperature Resistance: Paper : -10℃~80℃
Description
Harvest Kraft Paper Sushi Box With Window
Harvest PCW-05 172 x 116 x 45 mm (6.77"x4.56"x1.77") kraft paper sushi box with window is the new alternative to common plastic sushi box. The kraft paper box is leak proof and sturdy as they are lined with a PE coating inside allowing water and oil resistant. Don't worry about your hands or tablecloth getting dirty from sauce or soup seeping through the paper box. Furthermore, your sushi rice would not be stick on it. The clear window is made from clear PET plastic sheet, which is anti-fogging, to check your food clearly and easily.

Not only for sushi but also for dessert, cake, pastry, and other baked goods. It is good choice for deli meal as well, such as salad, cold lunches, and diet meal.

◆ ANTI-FOGGING WINDOW – To present your food perfectly in the container, the transparent PET plastic sheet are anti-fogging.
◆ DURABLE PAPERBOARD – Made of durable kraft paperboard, this box is built strong to ensure your items are protected while on display or in transport.
◆ LIQUID/Oil AGAINST – There are PE film line-in the paper box, to against the liquid and oil, and to avoid sauce or soup seeping.
◆ EASY USE - Hinged lid for quick packing and easy access for consumers.
◆ FIRM STRUCTURE - When the box is opened, the box is not easy to change back to the flat state.

Remark: the hot resistance of this item is -10℃~+85℃. It is NON-MICROWAVEABLE.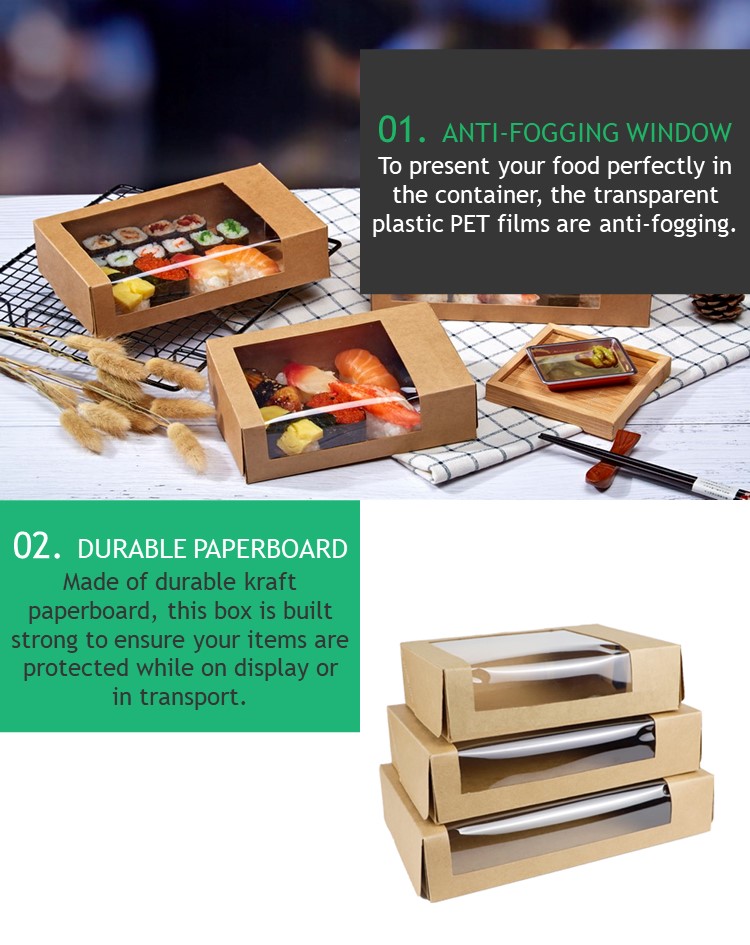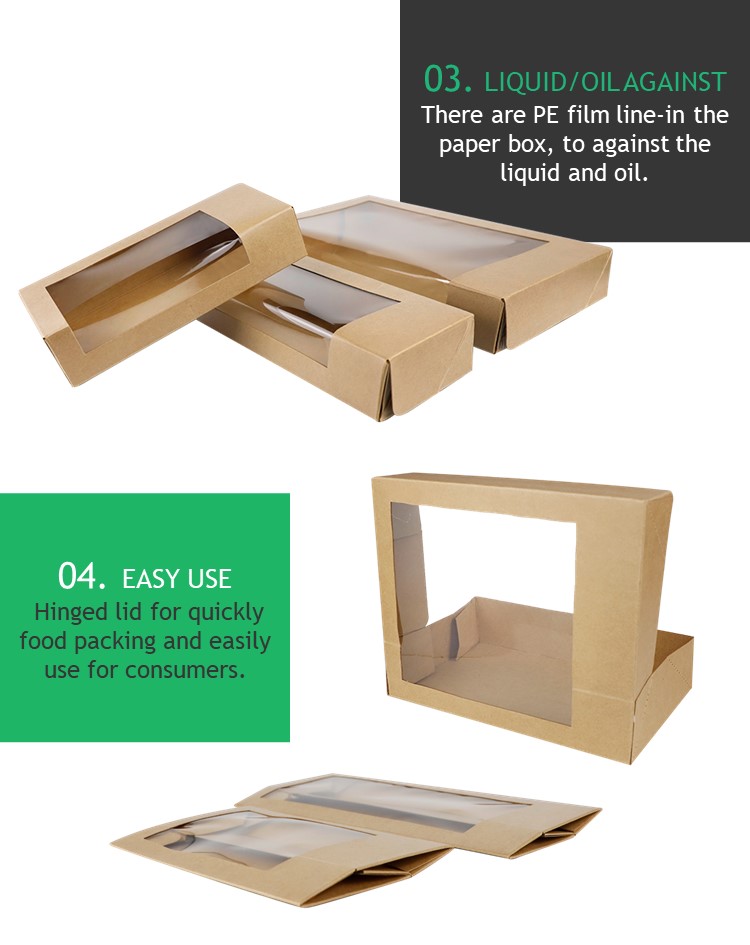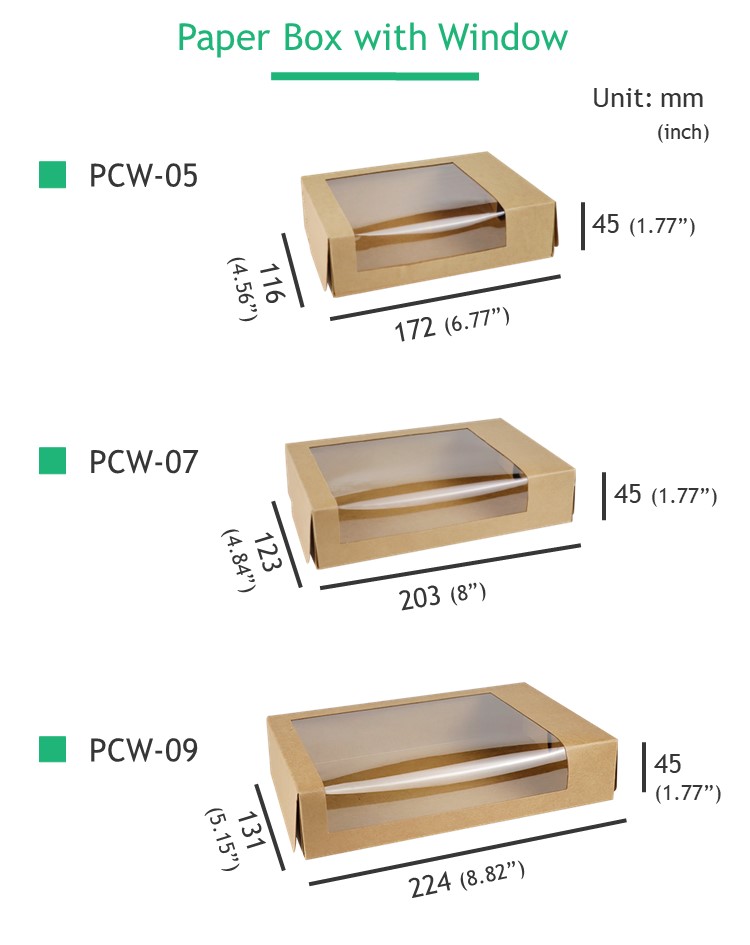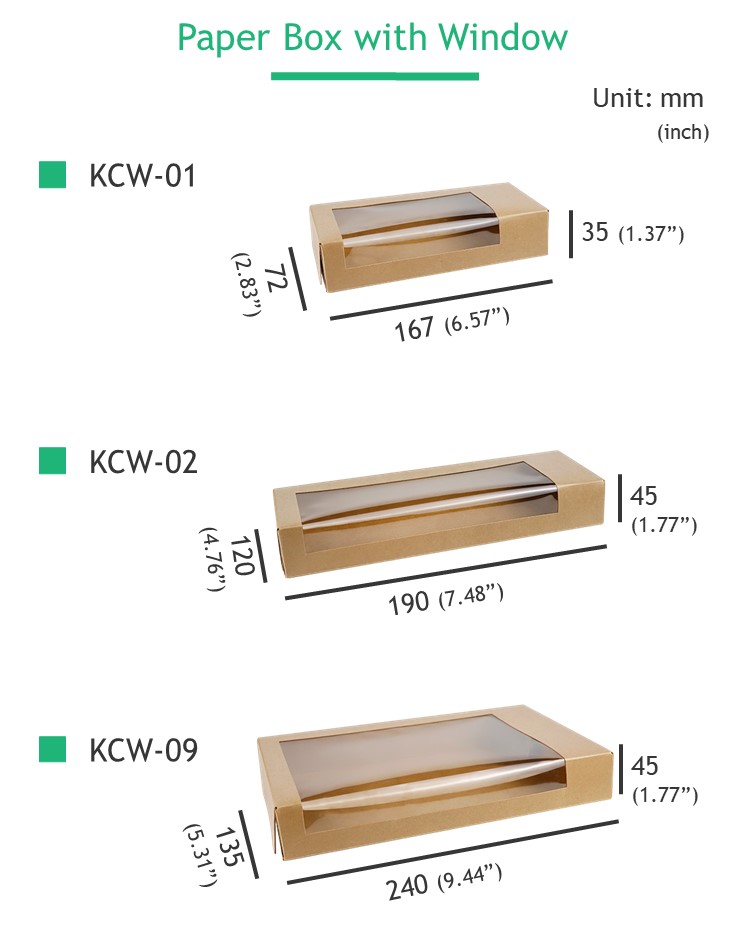 We can provide you with 3-5 sets/pieces samples for free.
Please tell us what item you need, we will reply you within 2 days.
You can get samples within 7-10 days after sending.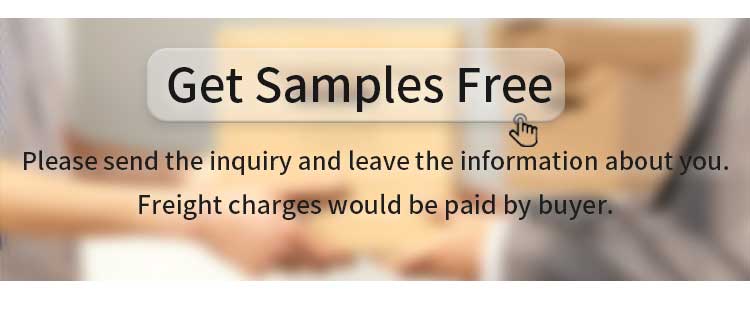 Item

Material

Product Size
(mm)(inch)

Packing

(pcs/ctn)

PCW-05

300g Paper
(with outside & inner PE coating),
PE plastic sheet window

172x116x45
(6.77"x4.56"x1.77")

400

PCW-07

203x123x45
(8"x4.84"x1.77")

400

PCW-09

224x131x45
(8.82"x5.15"x1.77")

400

KCW-01

167x72x35
(6.57"x2.83"x1.37")

600

KCW-02

190x120x45
(7.48*x4.76"x1.77")

400

KCW-09

240x135x45
(9.44"x5.31"x1.77")

400

Order and Delivery
| | |
| --- | --- |
| MOQ | 50 cartons per item and 20 GP per order |
| Price Term | FOB Shenzhen, CHINA. |
| Main Port | Shenzhen |
| Payment | T/T or Irrevocable L/C at sight,50% prepayment,50% balance before delivery. |

※The actual situation is based on negotiation.