Company Brief
About Harvest Plastic
Company Vision:
-Dedicate to create best value of food packaging and concentrate on recyclability and sustainability.
Business philosophy:
-Integrity, Lawful and Share
Management philosophy:
-Efficient, Innovative, Service-oriented and Cooperation



  

Harvest originated in 2003, located in Foshan City, Guandong Province, China. As a professional manufacturer and international distributor, we dedicated to provide safe, efficient and eco-friendly food packaging solution to our customers.




  With more than a decade of experience, we aim to provide all your food packaging needs from practical to sustainable demands. We are able to provide general and biodegradable plastic, paperboard folding, and molded fiber products. In this fast-changing world, we continuously innovate and develop new ways to increase product's value without compromising our quality and service. With all the efforts and passions we devote in our industry, we are expecting to become the leading position in food packaging industry.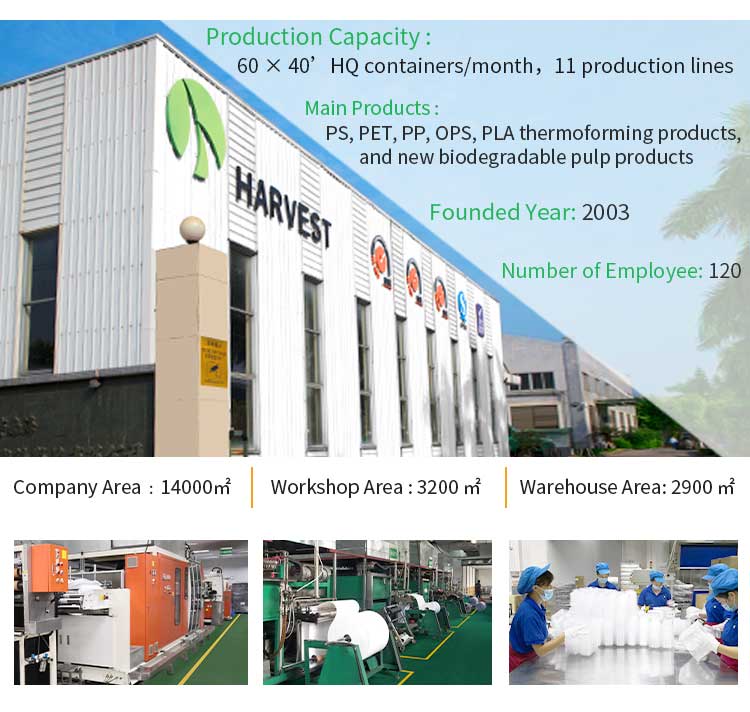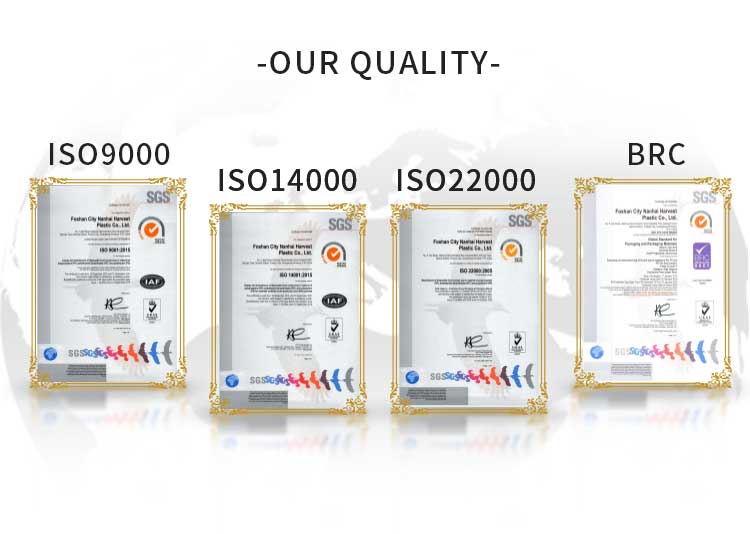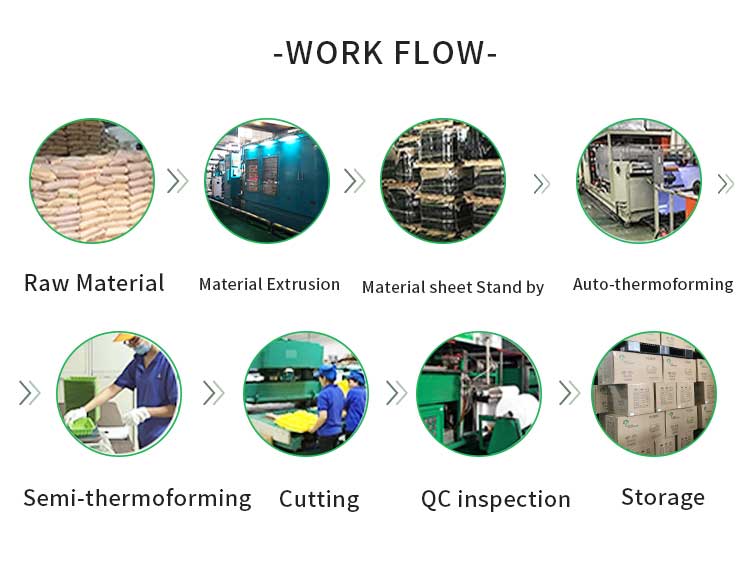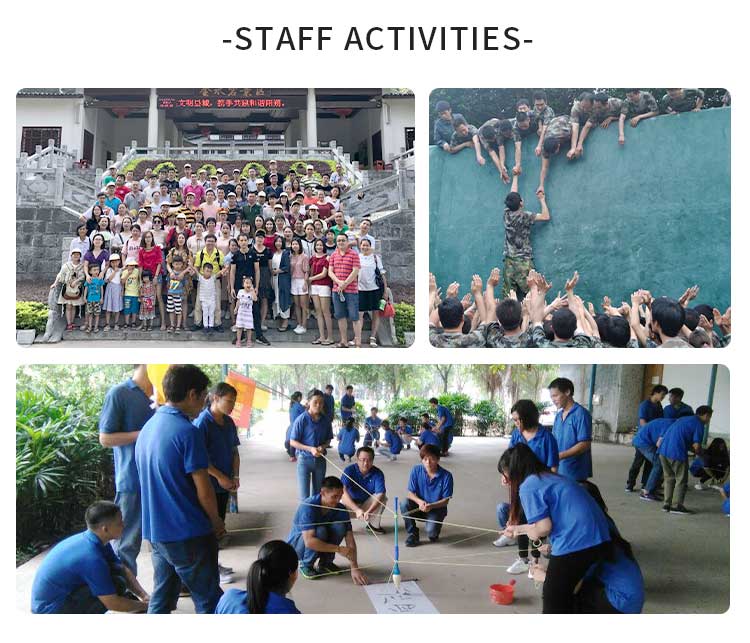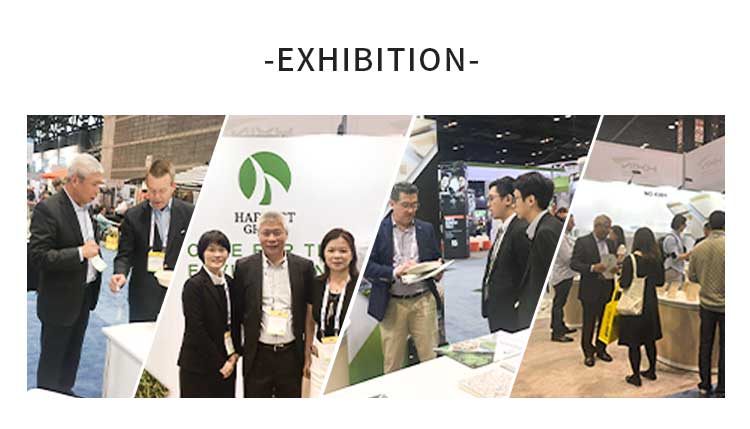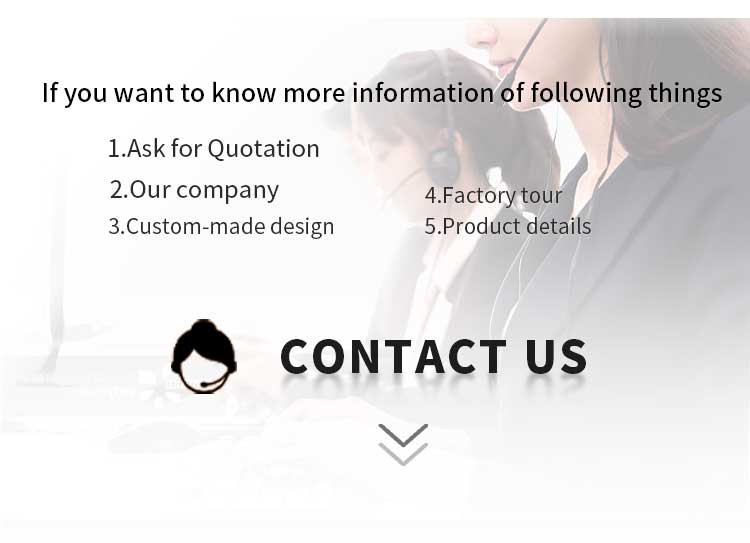 Message
If you have any suggestions or question for us.Please contact us.