Customized Service
  Are you looking for a reliable and experienced manufacturer to customize disposable food packaging for your business? Look no further than us! With 16 years of experience in creating high

-quality products, we are your go-to source for customized plastic products, pulp containers, and kraft paper boxes.
  The key to our success is our ability to provide fully customiz
ed
solutions to meet your specific needs. Whether you need to customize your logo, size, shape, color,
material,
or functionality, we can make it happen. Our production process involves
design drawing,
sample making, mold making, and mass production.

  We offer both fully customized and partially customized solutions, with the latter allowing you to customize existing products with your logo or other elements. We understand that customized solutions come with unique requirements and expectations and our goal is to exceed your expectations.

  Our team of experienced professionals will work with you to create a product that meets your needs and enhances the value of your business. We provide a comprehensive and efficient service, making sure your product is completed on time and on budget.

  If you're looking for a reliable, experienced, and trusted manufacturer to provide customized food packaging solutions,
c
ontact us today to get started on your customized product!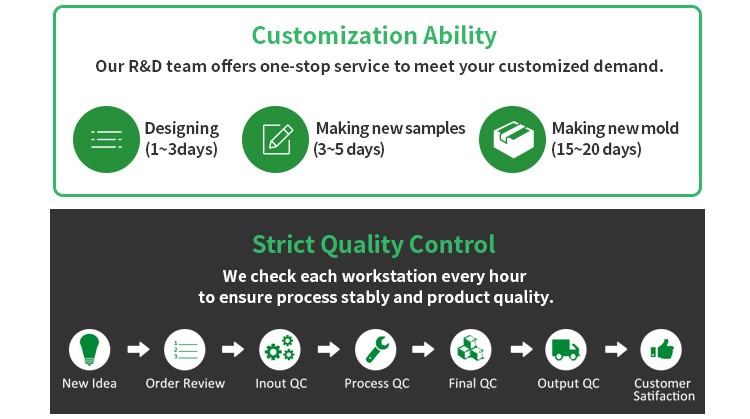 Message
If you have any suggestions or question for us.Please contact us.