Production Process & Ability
   To provide our customers with the best products, Harvest has penetrated executive strict quality management - full quality inspection into our production daily workflow.
   Firstly, the raw material will go through the incoming quality control inspection before the production process. Secondly, from plastic particles to plastic sheets, we have sheet extrusion machines and lamination production lines to manufacture high-quality with customized colors printing according to your requirements. The heating forming part, a total of 10 production lines, including semi-automatic and automatic facility, supply the production requirements of different products. Meanwhile, during the production process of thermoforming, our quality control staff will patrol the production line in hourly base. Finally, the packaging team will apply the highest standard into product selection and the quality control staff will also sample the whole project and conduct multi-dimensional quality inspection to ensure the quality of each batch.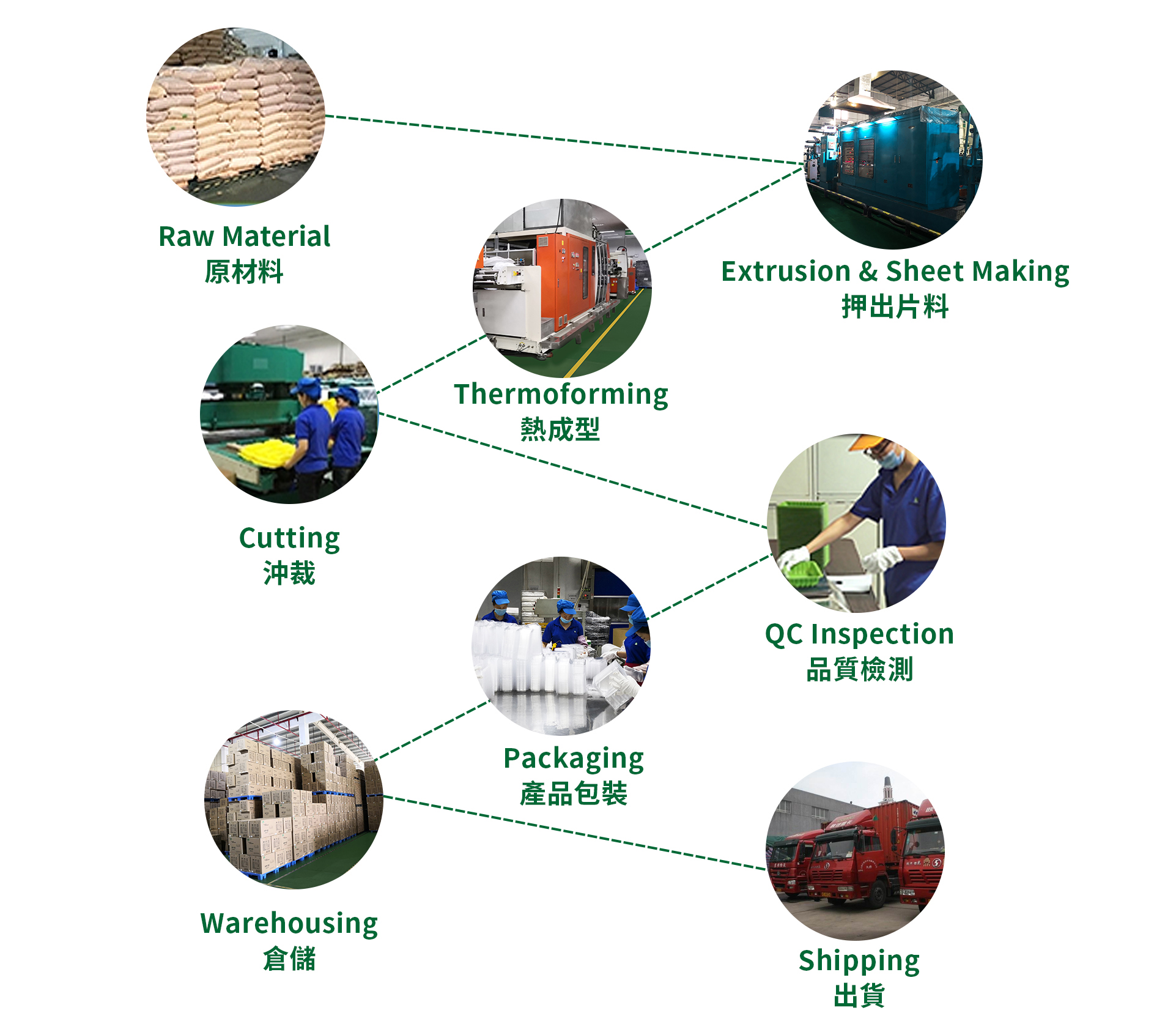 We provide packaging selections made of PS, OPS, PET, PP, PLA (biodegradable), pulp (biodegradable) to meet diversified packaging requirements.
  For more information on the functionality and customization services of packaging containers, please refer to the article "Product Functionality" and " Customized food service", or directly contact us.